Affiliate Marketing
Are you ready to boost your affiliate marketing skills? Have you ever wondered how to turn potential leads into loyal customers? Are you curious about the power behind an affiliate marketing funnel? You're in the right spot if these questions have crossed your mind. An affiliate marketing funnel is a clear plan. It guides potential customers from learning about your product to buying it. It acts like a trusted friend, leading them through your affiliate offers.
Do you need help choosing between digital marketing vs affiliate marketing for your business? Wondering which marketing path holds the key to unlocking your brand's potential? These questions are common and crucial for anyone looking to promote their business online effectively. Digital marketing is like the big umbrella that covers everything online – from posting fun stuff on social media and writing blog posts to making sure people find your website on Google.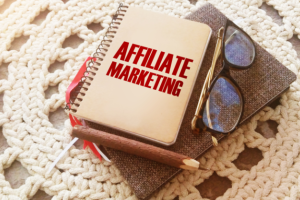 Have you ever wondered how to make extra income online without hard-selling? Curious about using Clickfunnels to boost your affiliate marketing efforts? You're in the right spot! Clickfunnels is a popular tool that helps marketers create web pages that drive sales, and it's convenient for affiliate marketing.