Lead Generation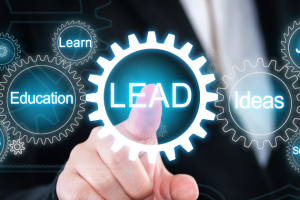 Have you ever wondered how some businesses manage to attract high-quality leads consistently? Are you curious about the strategies that can triple your revenue without doubling your efforts?  What if I told you the secret lies in mastering inbound lead generation? It's a strategic approach to attracting potential customers to your business. Unlike outbound methods, which involve reaching out to prospects, inbound focuses on creating valuable content and experiences tailored to them.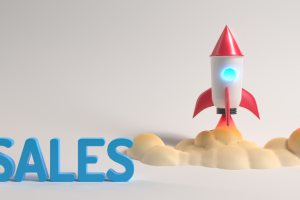 Are you just starting out in sales? Curious about how to get more potential customers? This article will reveal ten expert tips to help you find leads successfully. How to generate leads in sales is a common question for salespeople, and we'll provide you with clear answers. Lead generation is crucial in sales and business growth. It's like the lifeblood of a company—it helps it grow and thrive.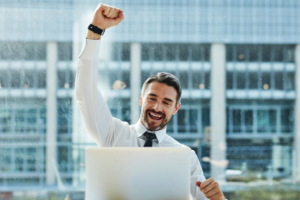 Have you ever wondered how some businesses keep getting new B2B leads? Or why generating leads that convert is so tricky?  The secret lies in knowing "how to generate B2B leads" effectively, and it's a challenge that many marketers face exploring various strategies and channels. B2B lead generation is key for maintaining a strong business pipeline, and ensuring growth and stability. It's more than just collecting contacts; it's about creating a list of businesses genuinely interested...
Website Analysis
Have you ever wondered why your website gets fewer visitors than you hope? Or why do some websites always seem to be at the top when you search online? Want to know their secret? Being at the top of search results (or SERP rankings) is critical to getting more people to visit your website. When you're up there, more people see you, meaning more potential customers. That's where a "website audit service" can help. Think of...
Are you sure your website is doing its best work for you? What issues might be hiding, hurting your site's performance and the experience of your visitors? Is your website design helping or hurting your success? A website design audit is a close look at your website's design, ease of use, and overall working. It's not just about making your site look good; it's about ensuring it works well and is easy for visitors.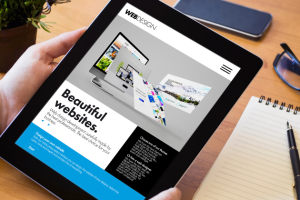 Have you ever wondered how some websites seem at the top of search results? Want to know how they pull in so much web traffic? The secret might be simpler than you think: careful website content analysis.
Email Marketing
What makes a great email newsletter? Why are your email newsletters not bringing in the leads you want? Looking for tried-and-true ways to boost your email marketing? You're in the right place! Email newsletters are vital to bringing in new customers in today's digital world. A well-made newsletter can help your business, making sure you reach the people you want to. But making a fabulous email newsletter can be challenging. It's full of challenges, from grabbing...
Will email marketing trends change by the year-end? Are you curious about the new marketing trends that will make a big splash in your campaigns? Get a grip on the email marketing tactics that will shape your strategies. As we approach the year-end, it's the perfect time to explore and integrate these new marketing trends into your strategies, ensuring your campaigns are relevant and future-proof.  Email marketing trends are not just passing phases but pivotal shifts...
How can email marketing boost your B2B lead generation? What steps can you take to grow your email leads effectively? Email marketing is more than sending messages; it's about building strong connections with businesses and turning them into loyal customers.  In B2B email marketing, creating meaningful relationships with clients is key. This guide will show you how to use email marketing to create these relationships and generate leads effectively.
Retargeting & Remarketing
Have you ever wondered how some ads seem to "follow" you around the internet? Or why do you see ads for things you've just searched for? That's the magic of behavioral retargeting! Ready to learn how it can help your business grow big? In this guide, you will embark on an 8-step journey, from understanding behavioral search retargeting to analyzing and refining your strategies for optimal results. Each step is crucial, offering insights and actions...
Have you ever left items in your online shopping cart and seen them again in ads? That's retargeting at work! But what exactly is a retargeting strategy, and how can it boost your online store's sales?  Simply put, retargeting is a way to remind customers about the cool stuff they saw on your site, nudging them to return and make a purchase.
Have you ever noticed how online ads know what you like? Let's find out what behavioral targeting is and why it matters, especially when shopping online. In online shopping, behavioral targeting is like a digital personal shopper. It's all about tracking what you do online and using that info to show you what interests you. For example, if you're looking for running shoes, it helps you see ads for the shoes you want.
Affiliate marketing
Are you ready to boost your affiliate marketing skills? Have you ever wondered how to turn potential leads into loyal customers? Are you curious about the power behind an affiliate marketing funnel? You're in the right spot if these questions have crossed your mind. An affiliate marketing funnel is a clear plan. It guides potential customers from learning about your product to buying it. It acts like a trusted friend, leading them through your affiliate offers.
Do you need help choosing between digital marketing vs affiliate marketing for your business? Wondering which marketing path holds the key to unlocking your brand's potential? These questions are common and crucial for anyone looking to promote their business online effectively. Digital marketing is like the big umbrella that covers everything online – from posting fun stuff on social media and writing blog posts to making sure people find your website on Google.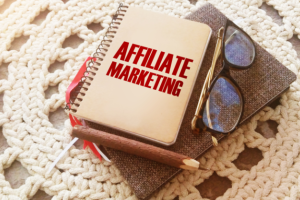 Have you ever wondered how to make extra income online without hard-selling? Curious about using Clickfunnels to boost your affiliate marketing efforts? You're in the right spot! Clickfunnels is a popular tool that helps marketers create web pages that drive sales, and it's convenient for affiliate marketing.