Have you ever wondered how some websites seem at the top of search results? Want to know how they pull in so much web traffic? The secret might be simpler than you think: careful website content analysis.
Website content analysis is key to understanding what's working and what's not on your site from an SEO point of view. It means looking closely at everything on your website – text, images, links, and overall user experience – to find areas that need improvement.
Whether you're running an online store, a blog, or a company website, understanding the details of SEO skyrocket strategy and applying careful content analysis can lead to better visibility, more web traffic, and, ultimately, a higher spot in search engine rankings.
Looking for easy steps to improve your website content analysis? Stick with us – read on to boost your website's SEO and get noticed online!
What is Website Content Analysis?
Website content analysis is all about taking a close look at the different parts of your website to see how well they're working, especially for SEO. It involves examining all the elements – like text, images, and links – to spot any areas needing work.
The goal is to find out what's going well and what might need a bit of a tweak to help improve your website's visibility on search engines.
But what exactly do we mean by content analysis? It's like checking your website's content to ensure everything is working well and finding out where you can improve.
Using content analysis, you can ensure your website is in the best shape possible to attract more visitors and keep them returning. It's a key step in ensuring your website is easy to find and enjoy, which is super important in the busy online world!
Top 5 Benefits of Website SEO
Let's explore the top 5 benefits of website SEO and how it can be a game-changer for your online presence, especially when you apply thorough website content analysis.
Get Noticed: Good SEO helps your website appear higher in search results, making it easier for people to find you.
Attract Interested Visitors: SEO brings in users actively looking for your information, products, or services, making them more likely to engage.
Easy and Clear: Organizing and simplifying your content makes your website user-friendly and keeps visitors happy and engaged.
Become a Trusted Source: High-ranking websites are often more reliable, and SEO can help you be seen as an authority in your area.
Turn Visitors into Customers: A website that's easy to understand and use is more likely to convert visitors into customers.
8 Essential Tools for Effective Analysis
From free website content analysis tools that provide valuable insights without a price tag to specialized qualitative content analysis tools that dive deep into the quality of your content. Having a toolkit ready can streamline your analysis process and provide actionable insights.
Google Analytics: A comprehensive tool that provides a wide array of website traffic and user behavior data.
SEMrush: Offers detailed SEO analytics and allows you to track your website's SEO performance.
Yoast SEO: A WordPress plugin that helps you optimize your on-site SEO.
BuzzSumo: Great for analyzing what content analysis is in terms of what content performs best in any topic or competitor.
Moz: Provides tools to assist with every aspect of your SEO strategy and implements machine learning to make SEO insights more accessible.
Ubersuggest: A free tool that suggests keywords and tells you how competitive they are.
Screaming Frog SEO Spider: A website crawler that helps you improve onsite SEO by extracting data & auditing for common SEO issues.
ContentKing: Offers real-time SEO auditing and change management to improve and maintain search visibility.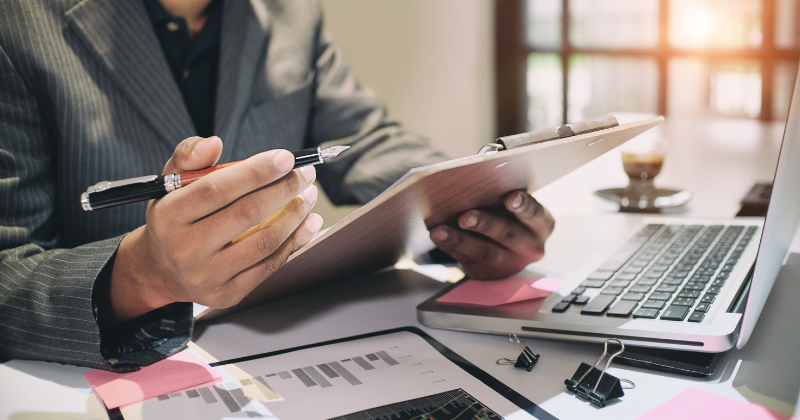 Step-by-Step Website Content Analysis Checklist
This guide will help you look at your website's content closely, find areas to improve, and boost your SEO effectively. Here's a clear, easy-to-follow checklist with best practices for each step.
Step 1: Set Clear Goals
Begin by establishing what you want to achieve through your website content analysis. Adopt SMART criteria for goal-setting: ensure they are specific, measurable, achievable, relevant, and time-bound.
Step 2: Research Keywords
Identify potential keywords users might use to find your content. Utilize keyword tools and aim to incorporate a balanced mix of short-tail and long-tail keywords.
Step 3: Look at On-Page SEO
Ensure every page is optimized for search engines by assigning unique titles and meta descriptions and utilizing H1 and H2 tags effectively.
Step 4: Make Sure It's User-Friendly
Your website should be easy to navigate and use, ensuring mobile compatibility, a clear sitemap, and straightforward URLs.
Step 5: Check Content Quality
Verify that your content is relevant and useful to your audience. Ensure accuracy, address user queries, and keep content updated.
Step 6: Look at Visuals
Visual elements should enhance your content, with images and videos optimized for quick loading and accompanied by descriptive alt text.
Step 7: Look at Backlinks
Understand and seek to improve the external links that point to your site, utilizing backlink tools and aiming for links from high-quality, relevant sites.
Step 8: Check Out Competitors
Identify the strengths and weaknesses of similar websites or businesses by analyzing their content, keywords, and backlink strategies.
Step 9: Make Changes
Implement improvements based on your analysis content, prioritizing changes based on impact and ease, and crafting a structured implementation plan.
Step 10: Watch and Tweak
Monitor the effects of your changes and be prepared to adjust your strategy based on the data, regularly reviewing analytics.
By adhering to each step's goal and best practice, your website content analysis will be thorough and actionable, improving your SEO and overall website performance.
Analyzing the Analysis: Interpreting Data
Making smart choices for your website means understanding your data-driven decisions. By looking closely at your website content analysis, you can see what's working and what's not and figure out how to improve things. This means checking how well your SEO, user engagement, and conversion rates are doing and understanding how they affect your website's success.
In data-driven decision-making, it's vital to collect data and understand it in a way that helps plan your future strategy. This means spotting patterns, making conclusions, and using these insights for your future content and SEO strategies.
Final Thoughts
Regularly checking your website content analysis is like giving your website a regular check-up; it helps keep things running smoothly and spots any issues before they become big problems.
Doing this consistently means your website is always in good shape, which helps people find you easily on search engines. It ensures they enjoy their visit once they click on your site.
So, why wait? Start using the checklist we've gone through and watch how your SEO begins to climb. Let's get started and make your website shine!